This collar is produced of the finest soft genuine leather. We used the high quality paints to make this collar pink. The paints we use are safe and non-toxic. The collar does not have an unpleasant odor, so it will not likely cause allergies, skin irritations or rash.
The product is decorated with hand-set brass oval plates. They are resistant to rust. The combination of pink and gold-like plates makes this collar look delicate. If you are tired of plain collars and you need a bright collar for your female Bullmastiff, then this collar is just what you need.
An ordinary buckle will help you to adjust the collar properly. The D-rings allows fast leash attachment. All the fittings are made of brass, so you can be sure they are durable and will not become rusty over time.
Check how our products look on the dogs / Pictures from Customers
Click on the pictures to see bigger image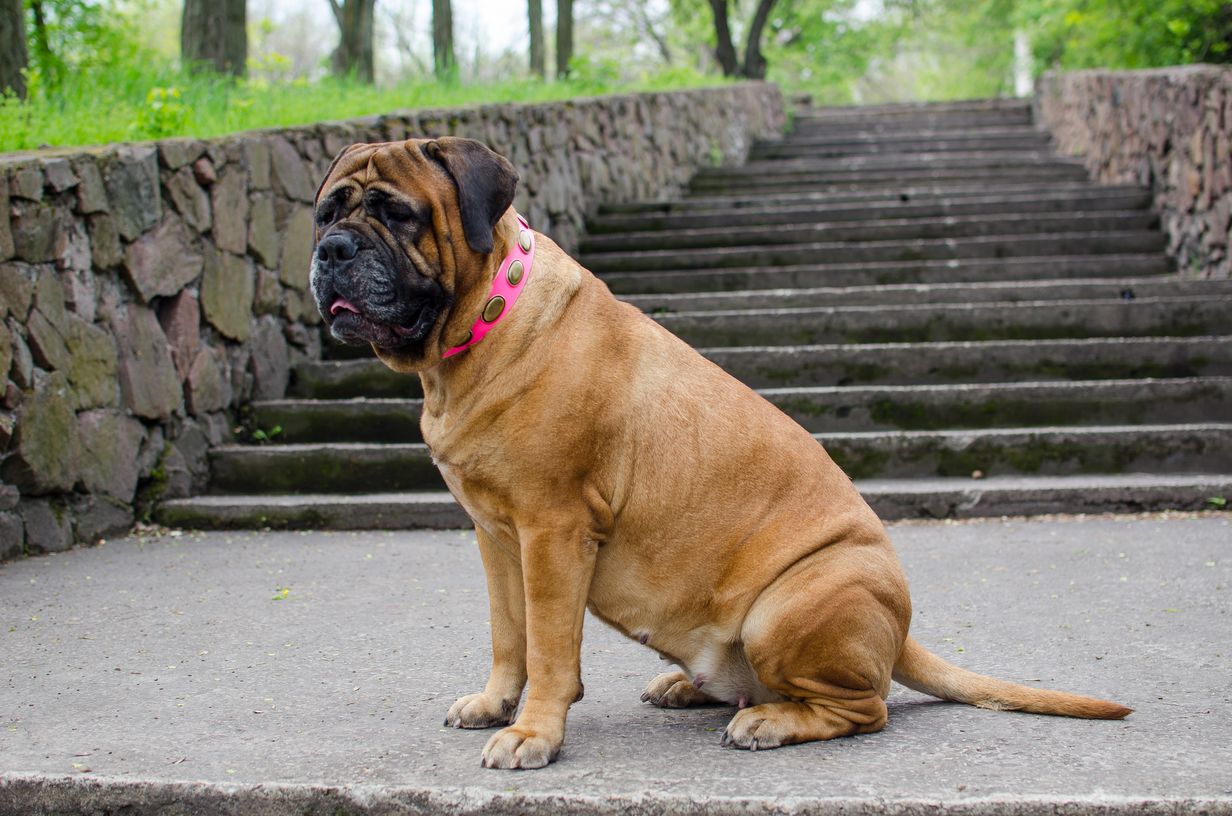 Pink leather Bullmastiff collar with brass ovals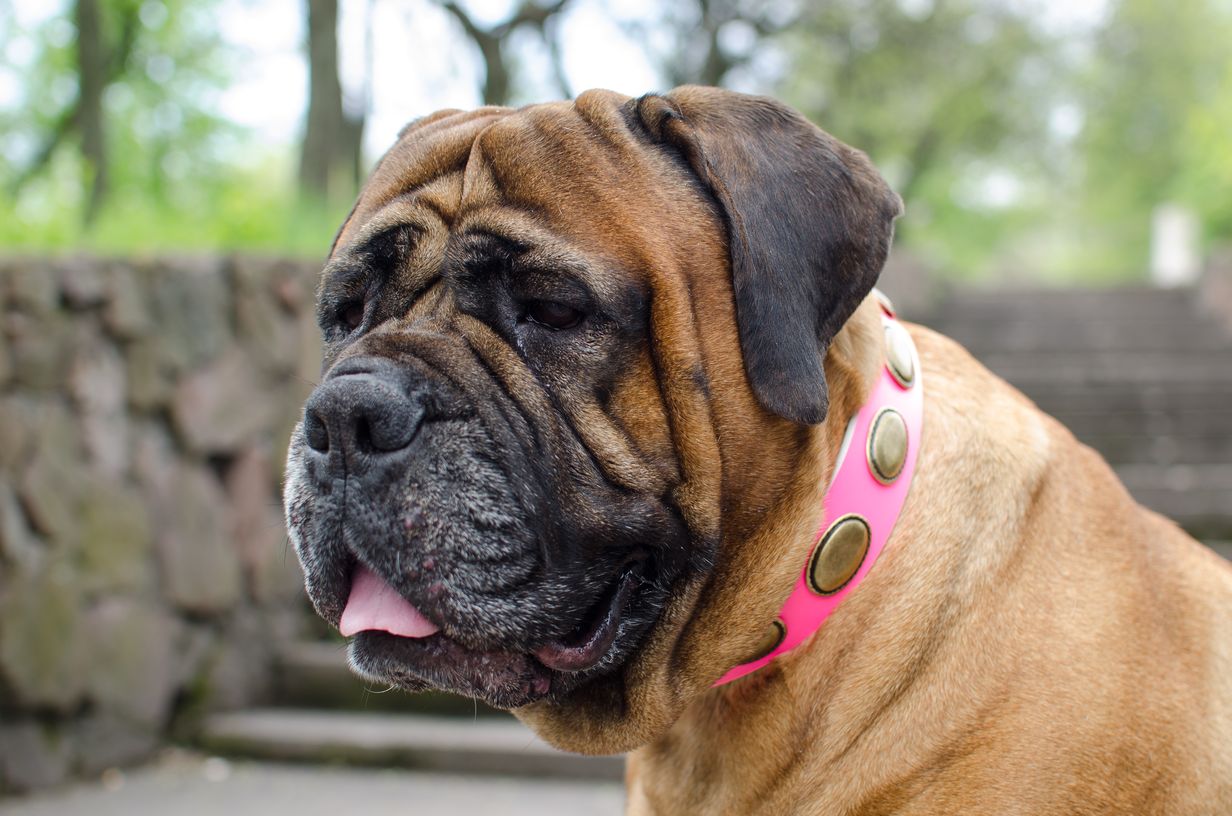 Large brass ovals on pink leather Bullmastiff collar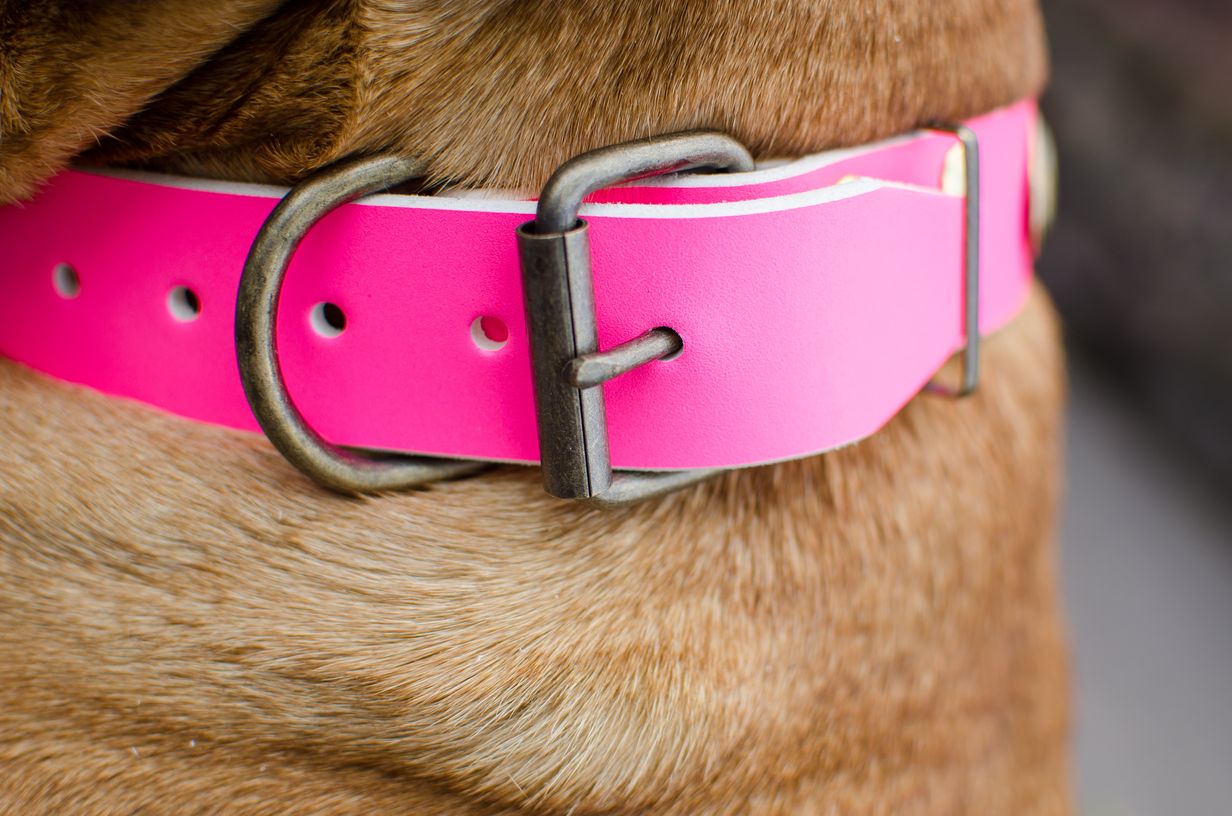 Walking pink leather Bullmastiff collar
| | |
| --- | --- |
| Type | Standard Collar |
| Width | 1 1/2 inch (40 mm) |
| Intended Use | pro training and daily walking |
| Material | full grain genuine leather |
| Color | pink |
| Design | with plates |
| Decoration Material | brass |
| Padding | no |
| Hardware | brass |
| Buckle | standard |
| Handle | no |
| D-Ring | yes |
| ID Tag | no |
| Fur Saving Plate | no |